BOWMAN
HEAT
EXCHANGERS
INTERESTED?
Tell Us About Your Project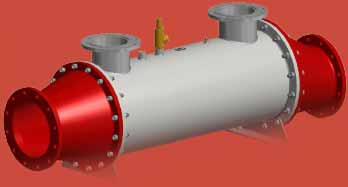 Exhaust Gas Heat Exchangers
These heat exchangers are designed to remove thermal energy from the exhaust gas of diesel, natural gas and bio-fuel engines and transfer it to a closed water circuit. The extracted heat can be used for space heating,domestic hot water and any industrial process that requires hot water.
Key features:
Suitable for engines up to 838 kW
Claims up to 60% of waste heat from an engine
Fully welded stainless steel construction for reliability and durability
Compact and efficient design for easy installation
Used in conjunction with jacket water, charge air, fuel and oil coolers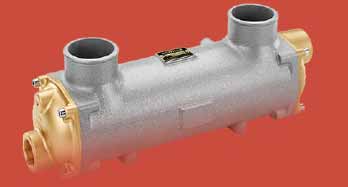 Charge Air Coolers
Charge air coolers improve fuel efficiency and enhance engine performance by cooling engine air after it has passed through a turbocharger, but before it enters the engine. While turbochargers and superchargers increase charge air density, they also increase the temperature of the air in the intake manifold. Excessive temperatures can lead to reduced charge density and higher combustion temperatures which can affect torque, power and emissions. By lowering the temperature of the air, optimum power is produced during the combustion process within the engine.
As heat exchangers, they remove thermal energy from the charged air and transfer it to a closed water circuit. Charge air coolers are suitable for engines up to 650 kW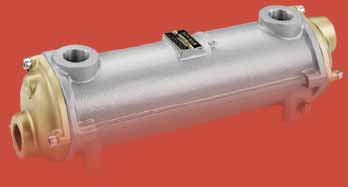 Oil Coolers
Oil coolers provide efficient heat transfer performance for hydraulic oils, heat transfer fluids, plus lubricating and quenching oils. These heat exchangers perform a vital role in maintaining the performance and reliability of hydraulic systems, extend engine life and reduce downtime and service costs.
These oil coolers are high quality products incorporating the best materials and the latest technical features. Products are available for oil temperatures ranging up to 200 C degrees.