JEFF PHILIPP
Founder and CEO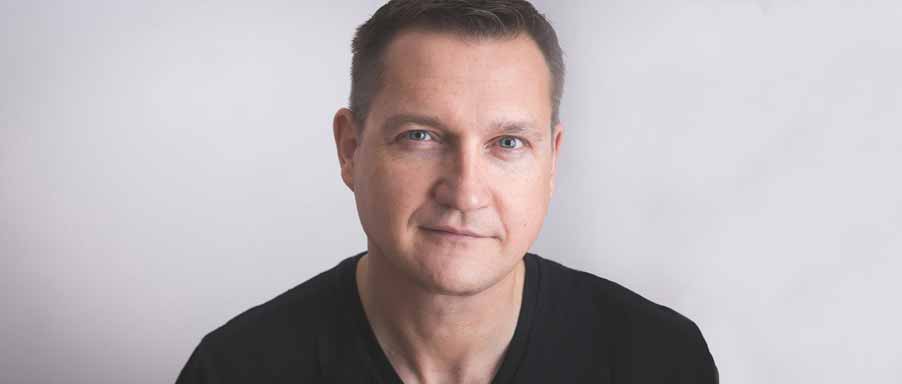 Born and raised in Fort Providence, Northwest Territories, a small Indigenous community of 800 people, Jeff Philipp understands very well the social, economic and infrastructure challenges faced by Canada's rural and remote populations. Driven by a personal mission to "learn, build and share", he has developed a deep passion for seeking and delivering innovative and sustainable solutions to address these challenges.
Jeff grew up learning and managing all aspects of his family's business, the Snowshoe Inn, which is now over 50 years old and includes a motel, restaurant, bar, general store, commercial facilities, housing rentals, bulk fuel business, trucking and heavy equipment operations, and an off-grid heat and power plant.
With a keen interest in information technology, Jeff and his wife Stefanie launched SSi Micro in 1990, selling computers and training people to operate the latest systems and platforms. Under Jeff's leadership, SSi expanded across the Northwest Territories and Nunavut to deliver satellite broadband service in 56 communities, rapidly becoming the premier technology and Internet service provider in Northern Canada. For most communities, SSi provided connectivity for the first time ever.
In addition to telecommunications, Jeff has proven expertise in standard and alternative energy production. As a licensed diesel mechanic, Jeff has been directly involved in the design, building and operation of Snowshoe's co-generation heat and power plant. A self-taught expert and relentless researcher, he is continuously seeking solutions to reduce the total cost of energy and thereby improve future development for remote communities. In 2017, Jeff received the Order of the Northwest Territories in recognition of his work in Science and Technology over the past 30 years.
ROB CALLOW
Managing Director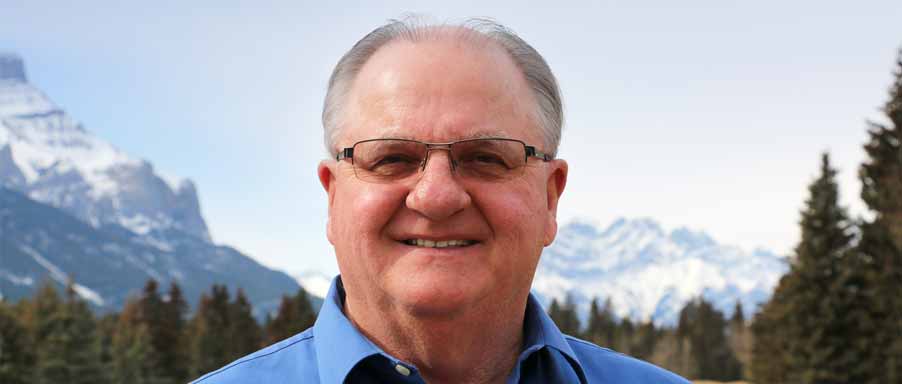 Rob Callow has over 35 years' experience in the energy and construction industries, with expertise in electrical systems design and operations, construction management, and business development. Rob has held a number of senior management positions, with extensive knowledge in all aspects of the electrical industry.
In addition to his hands-on technical skills, Rob is a seasoned manager of people and projects. He has successfully been responsible for business planning and growth, financial management, implementation of sales strategies, and the development of customer relations. He has a proven track record of multi-discipline project management including collaboration with electrical, civil and mechanical engineering teams.
Rob has worked across the North and Western Canada, and now brings his wealth of knowledge to SSi Energy as its leading director.
SUE FINLAY
Marketing and Development Advisor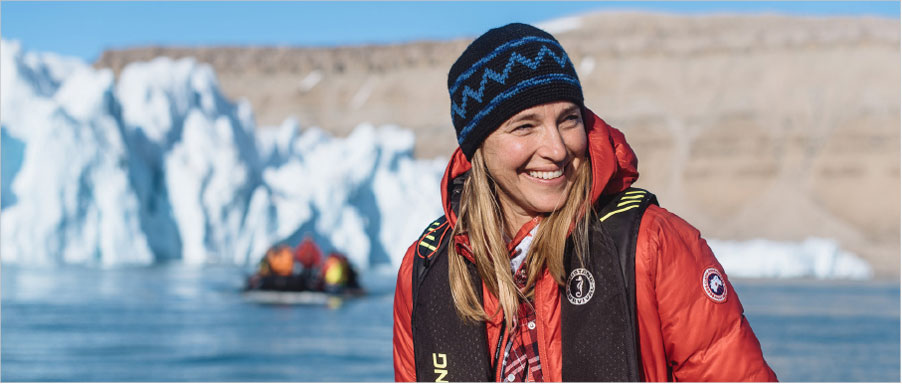 Sue Finlay is a dynamic and goal-driven professional with over 25 years' experience in Marketing and Communications. She has worked at the local, national and international levels. For 10 years she travelled the world with Corel Corporation as Director of Field Marketing, Sponsorship and Events. With Windmill Developments, a visionary real estate development firm based in Ottawa, Sue managed all aspects of sales and marketing strategies with a focus on environmental, social and economic sustainability.
More recently, she was a vital member of the senior management team for the historic Canada C3 project, a 150-day sea voyage to communities along Canada's Atlantic, Arctic and Pacific coasts in celebration of the 150th anniversary of confederation. In her role as Manager of Strategic Partnerships, Marketing and Events, Sue handled everything from corporate and government relationships to fundraising to media relations to merchandising.
Sue cares deeply about people and community wellness. She is an eternal optimist, passionate about providing creative solutions that move projects forward in a positive and successful manner.
LOIS PHILIPP
Community Relations Advisor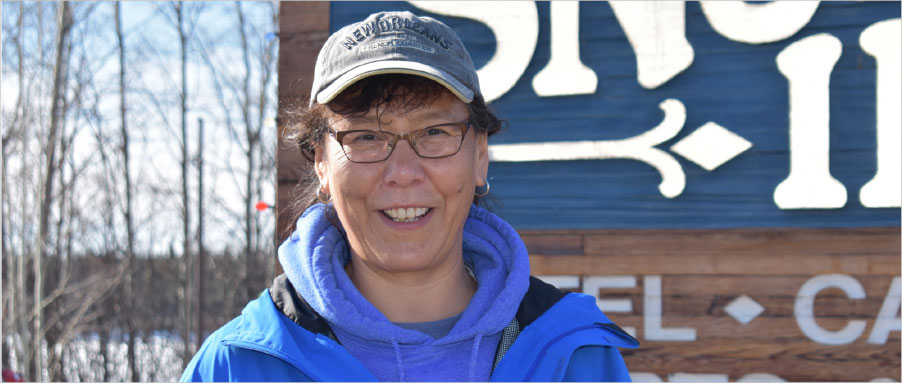 A longtime resident of Fort Providence, NWT, Lois Philipp has dedicated her life to improving the well-being of youth in the Deh Cho First Nations region. As Principal of the Deh Gáh Elementary & Secondary School, she worked tirelessly to adapt the school's programming and scheduling, resulting in higher attendance rates and a significant increase in the number of students attending post-secondary educational institutions.
Lois is the recipient of many awards, including:2016 – Leadership Award in Indigenous Education from Indspire2013 – Canada's Outstanding Principals from the Learning Partnership 2011 – Award of Excellence from NWT Recreation and Parks Association2004 – NYA Builder Award from Northern Youth Abroad
Driven by her passion to provide innovative approaches to education and community development, Lois is the founder of Northern Loco, a 100% indigenous-owned company with a mission to create sustainable futures for northern communities.
JASON COLLARD
Program Coordinator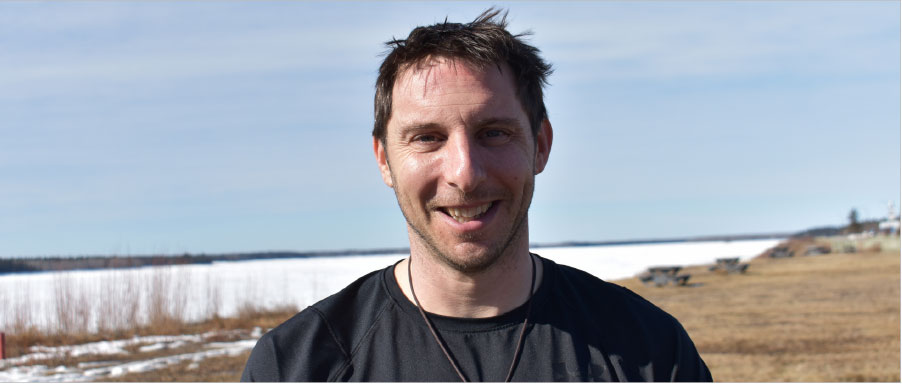 Originally from Ottawa, Jason Collard currently resides in Fort Providence, NWT, and manages the indigenous community development company Northern Loco. In this role he provides consulting services to locally owned businesses with an emphasis on economic sustainability and the creation of employment opportunities for local residents. He also manages municipal government relations, participates on local committees, and is an active member and facilitator of the community's youth and recreation programs.
Jason has dedicated much of his life to community development, community visioning and youth programming. In 2004 he founded the charity Youth Ottawa, through which he developed a variety of annual programs, including DILA (A Day of Information for a Lifetime of Action), that work with over 10,000 youth in the Ottawa area. Jason was also a key player on the administrative and logistics team with the historic Canada C3 project, a 150-day sea voyage to communities along Canada's Atlantic, Arctic and Pacific coasts in celebration of the 150th anniversary of confederation. With Canada C3, Jason traveled across the Arctic and developed a love of Northern communities and a strong desire to bring his unique skill set to the North.